A real community bank is so much more than walls and numbers.
We've
come alongside and helped build businesses, launch ideas, raise
families
and fulfill dreams. Sometimes things change, and processes are revaluated. This is why United Bank is committed to continued evolution and
coming up with
real solutions to meet customer needs.
It's
an excellent example of how
great things
happen when we all work together.
---
Commitment to Community
Since its inception, United Bank has been committed to investing in the communities that we serve. We view it as our responsibility to help our community grow by supporting its economic wellbeing and improving the quality of life for everyone.
Support Local Organizations
We're proud to work alongside neighborhood residents and local businesses to initiate projects and programs to improve the local communities. Some of the many organizations that we support and partner with include:
Childrens Healing Center
Hand2Hand Ministries
JDRF West Michigan Chapter
Dégagé Ministries

Construction Allies in Action
Rende Progress Capital
Local Chambers of Commerce
The Right Place
Financial Literacy
Our focus on financial literacy and education equips upcoming generations with the knowledge that they need to be fiscally responsible, as well as helping current generations build success. That's why we support and volunteer hundreds of hours each year to financial literacy programs:
Junior Achievement - Helps give young people the knowledge and skills they need to succeed.

United Bank Scholarships - Helps ease the financial burden of higher education by awarding United Bank scholarships to local students.
ABA's Teach Children to Save - Helps elementary age students learn the value of money and how to develop savings habits early in life.

ABA's Get Smart About Credit - Helps junior high through college-age students understand credit and how to use it responsibly.
---
What our Customers have to say
Being locally owned and community minded, we care deeply about our customers. The cornerstones of United Bank's value system are honesty and fairness in all our dealings, mutual respect for others and a thirst for excellence. You don't have to take our word for it; the proof is in the results, so here are some of the things our customers have to say about banking United. 
"I have been with United Bank for 20 years. I have gotten nothing but exception service!! They are always polite and professional. And if I have difficulty or a problem they have gone to great lengths to help me. I would highly recommend them." -Jami W.


"Very friendly and really care about their customers. They make you feel like you are their United family. Highly recommend." -Robin E.


"I've banked with United Bank of Michigan for a very long time, I tried a couple other banks but they just have that little more personal touch. I've had mortgages, savings, checking, CD's, etc with them. They are not one of those huge corporate giants. If you have a mortgage with them, you have it with them the whole time and you know where you will be making your payment." – Ryan K.


"United Bank is still a small town bank with big bank services. They treat everyone with respect." – Jo Ann H.
"They actually care about me and my business." - Raquel G.
---
Our History
We've come a long way from our beginnings in as a small-town bank, but remembering where we've been helps us to take you where you want to go.
Our story began in 1887 when we were started as Wayland Exchange Bank, the first bank in Wayland, by Ensign W. Pickett. Years later, after weathering the storms of a stock market crash and banking crises, a young banker, Arthur H. Johnson, became cashier. It was with his new level of management and desire to expand that launched the bank even further ahead.

In the 70's Arthur C. Johnson, our current Chairman of the board, joined the bank and throughout the years of his leadership we changed our name to United Bank, became one of the first community banks to offer online and mobile banking and expanded throughout West Michigan.
Today, over 135 years after its founding, United Bank's strong history continues to inspire success. Still closely held, Joseph Manica is President and CEO of United Bank, and Arthur C. Johnson is Chairman of the Board. United Bank now has assets over $900 million and is a leading small business lender. We remain deeply committed to the thousands of households, businesses and many communities we serve.
Real Solutions for Real Life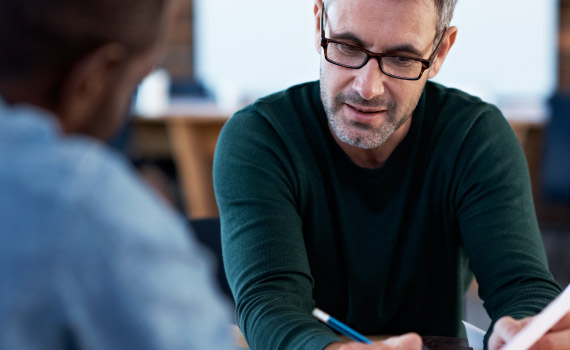 Business Loans & Credit
No two businesses are alike, so we consider your needs, look out for your best interest and offer lending options to keep you moving forward.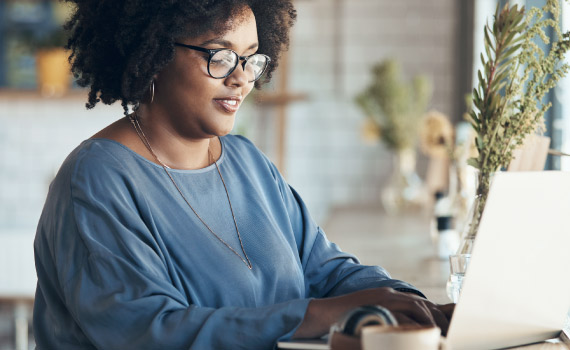 Personal Checking
We all have financial goals and at United Bank, we offer accounts to help you meet them. Explore our checking options to find your fit today!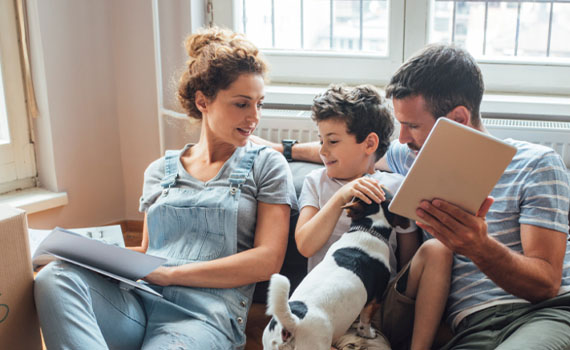 Home Loans
You need a loan that fits you, not your neighbor. So let our professional mortgage lenders customize the perfect loan for you.