Insights/Business
Choosing a bank for your business
Identify your business goals:

One common mistake that people make is choosing a bank account for their business that is not scalable. It may be more convenient to just pick an account and just stick with it, but it is likely to hurt your business as you continue to grow. Determine what your goals are and find a bank that provides the necessary tools to assist you as your business grows.


Find Software integrations:

Managing your time correctly is a huge priority as a business owner. Every opportunity you have to save time and future headaches is a plus. So, when you are picking out a bank find one that integrates with any software you are using or plan to use in the future. For example, one important integration to look for is with your accounting software. The time you save by avoiding manual entries for bank transactions can be used in other high priority areas of your business. It is simple fixes like this that can help you along the road to future success.
Compare fee structures:

Attention to detail is key when you are going through the process of comparing different accounts. Take the time to examine the specifics, then compare the different fees and rates you may incur over time. The last thing you want is to hit with an unexpected monthly bank service charge on your account. Some charges to look out for include:

Service fees

ATM fees

Account fees

Management fees

Withdrawal/deposit fees

Inactive account fees

Overage fees
Perks and Incentives:

Now in many cases, banks will use attractive incentives just to draw you in. It may seem like a great deal at first glance, but you may end up paying for it elsewhere. However, there are some great perks out there that you should look out for. Some in particular, are perks that banks offer when you maintain a particular balance over a certain period of time. This offers you some great added benefits, while also teaching you healthy habits of always maintaining a positive cash flow for your business.
Look for Experience in your industry:

Finding a bank that has specific knowledge in your field can pay big dividends over time. Take the opportunity to research banks in your area and ask other businesses in your industry where they bank. They can have helpful information that can guide you towards making the right decision on where to do the banking for your business. A bank that has experience with other businesses like your own can offer solutions that better match your needs and will be suited to help you along the way as your business continues to grow.
Choosing the right place to bank for your business is so important. We understand that the process can be tedious, but if it is done right it makes all the difference in the world. Use these helpful tips along the way and discover a banking experience that gives you the tools you need to help your business grow.

Real Solutions for Real Life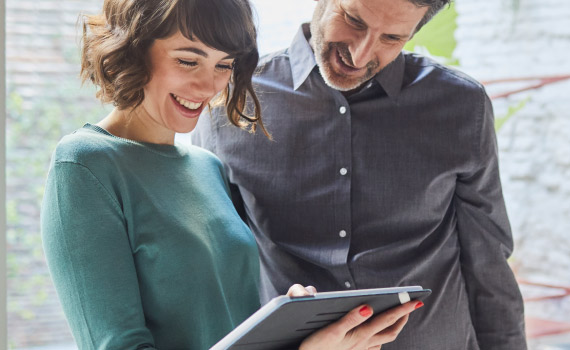 Business Solutions
Helping improve your day-to-day operations by simplifying your banking. Now you can get back to what you do best - running your business.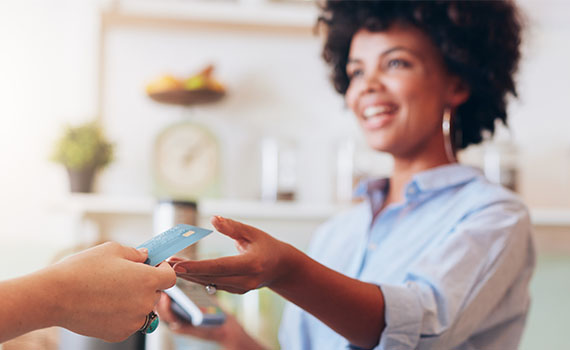 Security Solutions
Business and business transactions are always evolving. Follow these safety tips and advice to help protect your business.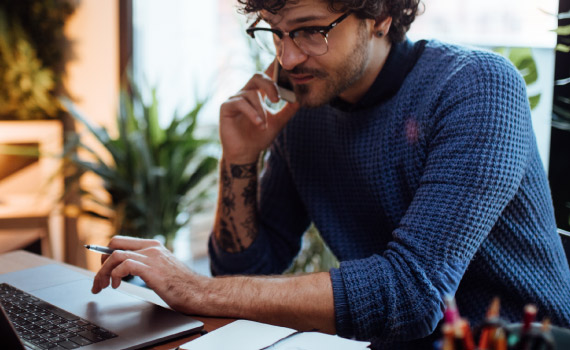 Business Checking
Our commitment to delivering you a great banking experience starts with our checking solutions, and is backed with friendly service.