Insights/Home Loan
Application Checklist
Online Application
The first step in applying for a mortgage is completing our online application. This application will request basic information like:
Your legal name
Social security number
Date of birth
Where you've lived and worked for the last two years
Your income sources
After your application is received, a mortgage lender will contact you with a customized list of additional documentation needed to move forward with the processing and underwriting of your application. In general, you can expect to provide the list of documents below.
Personal Information
Copy of a valid picture ID (driver's license, state ID or passport)
Certificate of Trust dated within 1 year, if closing in a trust
Power of Attorney, if applicable
Proof of residency if not a US citizen
Income Verification
Most recent paystub that includes your name, employer name and year-to-date earnings and deductions
Last two years W2s and 1099s from all income received
If other income is received

: Such as retirement, child support, alimony, social security or disability income, you'll need to provide proof of receipt and details regarding its continuance. This could be documented in yo

ur most recent year's 1099 statements, y

our bank statement from the last 2 months showing the deposits or a

 recent statement outlining the benefits from the source.

If you're self-employed:

You'll need to provide copies of your most recent two years federal income tax returns for both personal and business, including all statements, schedules and K1s. A most recent Profit and Loss statement may also be required.



Asset Verification
Most recent month's bank statement, to include all pages – even blank/reconciliation pages showing an available balance sufficient for funds needed for your closing and/or reserves. This needs to identify your name, bank name, account numbers and daily transactions with running balances. All larger, unidentified deposits, will need to be sourced with additional documentation.
If you're using gift funds:

A gift letter will be provided to complete with your donor and will need to accompany a copy of your gift check and the donor's most recent bank statement.

If you've recently sold an asset:

 A copy of the font and back of your Earnest Money Deposit check after it has cleared your bank account.
Property
Proof of home owner's insurance with your agent's contact information for all properties owned
Most recent year's tax invoices for both summer and winter for all properties owned
Land contracts or lease agreements for all properties owned
For purchases in process:

Copy of your purchase contract with all seller disclosures

For Condominiums:

Most recent Home Owner's Association invoice along with Association Management contact information



Credit Verification
Credit Inquiries: Letter of explanation addressing all recent inquiries on your credit report. If new credit has been established not yet reporting, a most recent statement will be required identifying the terms of your new loan.
Alimony or child support: Copy of your complete divorce decree and/or Friend of the Court documentation
Bankruptcy: Copy of complete bankruptcy report with all schedules and executed proof of discharge
Foreclosure: Copy of Sheriff's Deed identifying date of being recorded
Collections/Judgments: Proof of satisfaction
How to submit requested documentation
Your privacy is important to us, be sure to use a secure method when providing any documentation. You can submit documents using our online portal or bring them to your local branch. 
Provide complete and unaltered documents. Leaving pages out (even if there is noting on them but a page number), or blocking or covering information may result in a request for the full unaltered document and cause unnecessary delays.


We're here to help

Whenever you have home loan questions or needs, our friendly mortgage lending experts are here to help. So, don't hesitate to give us a call at
616.559.7000
or connect with a
local lender
.
Real Solutions for Real Life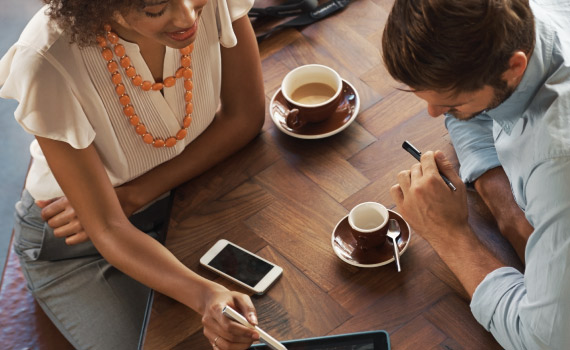 Home Loan Process

Our mortgage lenders ensure you're prepared on the journey to homeownership by walking you through every step.
View the process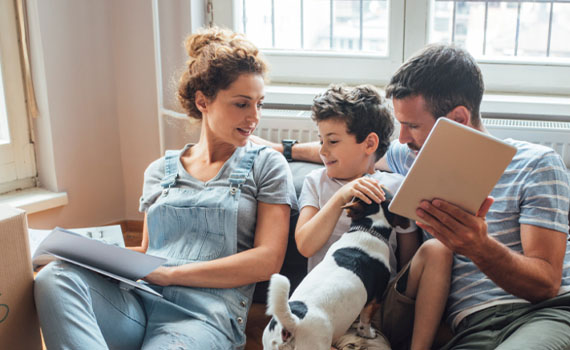 Moving Checklist

Refer to this step-by-step guide on what items to move and when, starting two months out from your move up to the day of.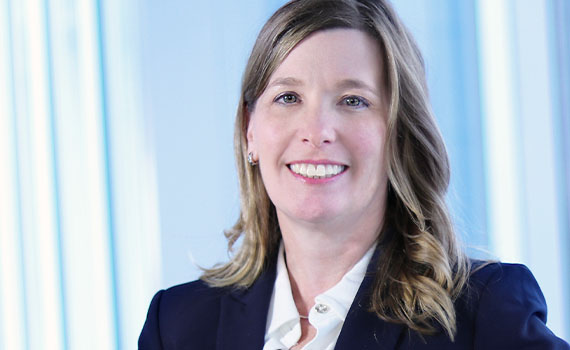 Our Lenders
Your needs matter to us, so our lenders get creative and work quickly to come up with a solution perfect for you.