Insights/Home Loan
Home Buying Loan Process
Pre-qualification

---
The first step is to get pre-qualified. This process will outline expectations on your monthly housing obligation, cash to close requirements, and the overall process. We'll start with a review of your credit history and debt-to-income ratio. We recommend your future housing payment totals no more than 28 percent of your current monthly gross income and your overall debt obligations to be no more than 44 percent. 
---
Be prepared to provide:
Your basic debt, income and asset information
Current paystubs
W-2s
Federal tax returns
Statements on asset accounts
---
It is important to know, underwriters will be reviewing the above mentioned items for specific details; therefore, be prepared to provide additional documents after their receipt if needed. 
---


After pre-qualification
---
Once you've been pre-qualified, sellers will know that you have met with the bank regarding financing are qualified to move forward with the transaction. Now it's time to put an offer on a home.
---
Present your offer on the property with your real estate agent

---
Once the seller accepts your terms, be prepared to supply an earnest money deposit check, typically 1% of the purchase price, to your real estate agent. These funds will be held in escrow and applied to your final cash to close requirements.

---
Let your Loan Officer know you have an accepted purchase contract and discuss final mortgage terms. United Bank requests a $500 application deposit at this time, which is held similar to your earnest money deposit.

---
In conjunction with the above, it is recommended you pursue an optional home inspection. You will pay your chosen inspector directly for the services you select.

---
An appraisal to determine the value of the property, along with necessary title work will be ordered by the lender

---
You will shop for a home owner's insurance agent and have a 1-year home insurance policy invoiced to your closing.

---
Once your appraisal and title work are returned and you have provided the necessary initial documentation, your file will advance to an underwriter for review. At this time, either a conditional or full approval will be issued. You will work with your lender to clear the conditions required and upon a full approval, a closing will be coordinated with all parties.

---
At closing, you will sign final documents that obligate you to the terms selected and final cash to close will be collected via a Cashier's Check from you.
---


Frequently Asked Questions
Whether you're planning to buy your first home or forever home, you will have questions and we look forward to providing all the answers you need. Over the years of partnering with countless homeowners, we've accumulated this list of most frequently asked questions to guide you along. It's an honor to be this community's educational partner and your advocate.
How much house can I afford?
It's important to have an accurate idea of how much money you can borrow for a home—and how much you can actually afford. Often these are different things. Always go with what you can afford. Our mortgage banking experts can help you come up with a figure that takes into consideration your individual situation and ensures you stay within your budget goals.
Why should I get pre-qualified?
Typically, a seller will require you are pre-qualified for your loan to let them know that you have met with the bank regarding the mortgage financing and are qualified to move forward with the transaction. It is advisable you complete the pre-qualification process so you have a personal understanding of the monthly payment obligations, cash to close requirements and the process in general.
What is the difference between a Pre-Qualification and a Pre-Approval?
Pre-Qualification is a thorough discussion with a lender to review the requirements that must be met for the financing program you are pursuing. A Pre-Approval is required when there are items in question for your application and documents will need to be reviewed by an underwriter to have a decision issued. A Pre-Approval consists of a full application; whereas, a Pre-Qualification is used when a property address is not yet determined.
What is a purchase agreement?
The purchase agreement sets the amount of your offer with a seller and usually includes extra details such as which appliances stay, who pays closing costs and when you will take possession of the house.
Fees associated at the closing of a real estate transaction. All mortgage lenders are required by law to disclose in writing your estimated closing costs, fees and pre-paid required items. These will be in addition to the down-payment requirements for your loan.
Will I need homeowner's insurance?
Yes, you can't get a mortgage without it. We suggest you contact
United Insurance
for your insurance needs.
We're here to help

Whenever you have home loan questions or needs, our friendly mortgage lending experts are here to help. So, don't hesitate to give us a call at
616.559.7000
or connect with a
local lender
.
Real Solutions for Real Life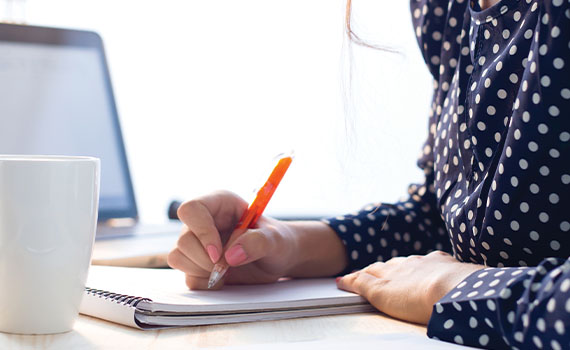 Application Checklist

We want you to have the best home loan experience possible, so we've created this checklist to help you prepare for the application process.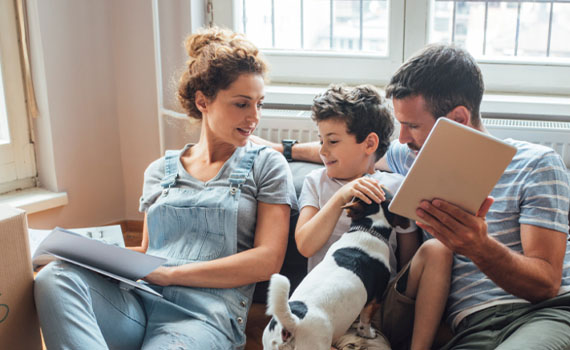 Moving Checklist

Refer to this step-by-step guide on what items to move and when, starting two months out from your move up to the day of.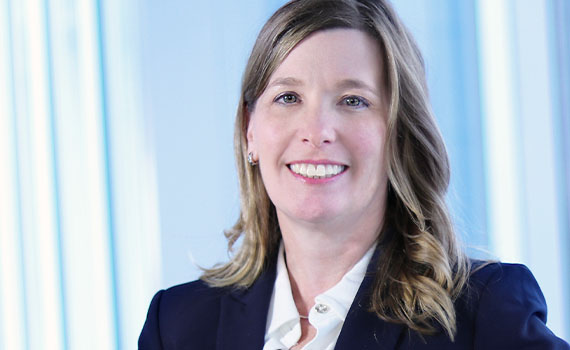 Our Lenders
Your needs matter to us, so our lenders get creative and work quickly to come up with a solution perfect for you.